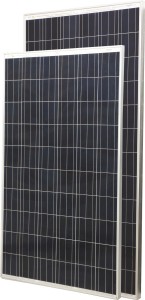 PERC is a new cell technology in crystalline and it enhances the solar cell efficiency in the same package to lift the Solar module efficiency to >18%. It has more internal reflection which drives the cell efficiency higher than the standard modules.
Latest Technology in Crystalline
Poised for Advancement & Higher Efficiency
Due to its unique advantage it is a more suitable and better choice of power generation applications and will continue advancement in future promising even higher efficiencies.
Working Principle

Description
Topsun's Crystalline Photovoltaic Modules are manufactured under Integrated Management System (ISO 9K: ISO 14K: BS 18K) for quality and safety environment. Offers high module efficiencies with consistent performance, quality workmanship and AR coated antimony free glass material. High power modules precisely manufactured to achieve better module conversion efficiency in the industry. Environmental friendly product confirming to RoHS standards.
Features
Mono/Multi Crystalline.
New Cell Technology (Passivation Emitter Rear Cell).
3BB/4BB Modules
Reflects less light and has higher internal reflection than standard cells.
AR coated glass for better positive tolerance.
Zero Negative Tolerances.
Higher Module Efficiencies.
Best suited for Grid Tied applications.
Certifications