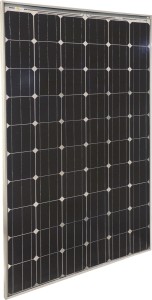 Bi-Sun modules' efficiencies are achieved through the use of advanced bifacial N-type silicon cell technology, with built in LID resistance. Topsun's Bi-sun Modules offer near equal front and back efficiencies of up to 20% helping customers capitalize on their solar investment.
Advanced Bifacial N-Type Silicon Cell Technology
High Yield Gain per Installed Watt
Both front and back surfaces of the module are capable of generating electricity. The back surface generates additional power. Mounting considerations that maximize a site's available albedo light can yield up to 35% gain in energy generation per installed Watt.
Working Principle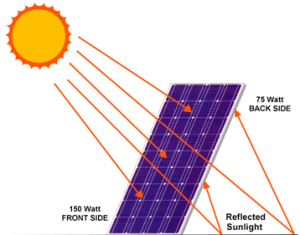 Description
Topsun's Crystalline Photovoltaic Modules are manufactured under Integrated Management System (ISO 9K: ISO 14K: BS 18K) for quality and safety environment. Offers high module efficiencies with consistent performance, quality workmanship and antimony free glass material. High power modules precisely manufactured to achieve better module conversion efficiency in the industry. Environmental friendly product confirming to RoHS standards.
Features
Mono/Multi Crystalline
3BB/4BB Modules
Increasing 30% more power from rated power leads to Module efficiency is upto 20%.
Actual performance Vs cost ratio is high.
Getting power from reflected light to improve the performance.
Zero negative tolerance.
Linear degradation as per Industry standard.
Best suited for Building Applications for roofs.
Certifications