BAPV Crystalline Solar Modules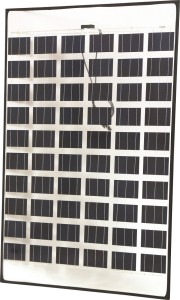 BAPV modules are crystalline modules that are manufactured to suit any customized requirements of buildings for light as well power generation and for applications any time after the building is constructed. It's not like BIPV that it has to be designed from day one when the building is under design but it can be retrofitted and installed anytime when the building is ready. It can be in framed or frameless modules with j-box on top or at the rear offering a solution to many possible applications including: Awnings, Canopies, Carports, Commercial Rooftops, Dividers, Facades, and Fencing & Siding.
Flexible Installation Period
Wide Range of Applications
Delivers Efficient & Consistent Performance
Safe & Environment Friendly
Description
Topsun's Crystalline Photovoltaic Modules are manufactured under Integrated Management System (ISO 9K: ISO 14K: BS 18K) for quality and safety environment. Offers high module efficiency with consistent performance, quality workmanship and antimony free glass material. High power modules are precisely manufactured to achieve better module conversion efficiency in the industry. Environmental friendly product confirming to RoHS standards.
Features
Mono/Multi Crystalline.
3BB/4BB Modules.
Replacing conventional building roofs by giving power as well as light from roofs.
Zero negative tolerance.
Encouraging Power Generation & Natural Light
for Buildings
Customized cell spacing for transparency
Linear degradation as per Industry standard.
Best suited for Building Applications for roofs, sky lights & facades.
Certifications