Expertise. Performance. Recognition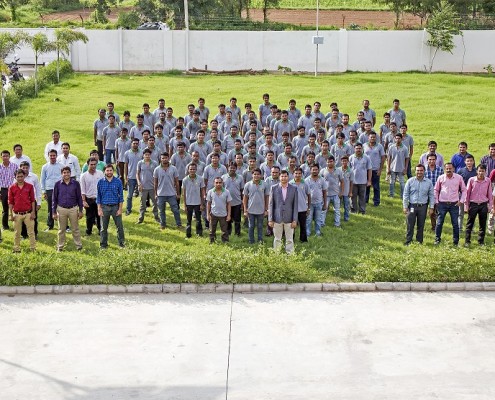 From Solar Module Manufacturing to MW Grid Power Plants.
Topsun Energy Ltd with 20 years of experience in developing and producing photovoltaic modules is the market and technology leader with state-of-the-art manufacturing facilities in Gandhinagar & Mehsana, India. Topsun is one of the leading system integrators with PV module manufacturing plant capacity 75 MW at current efficiency levels of 320 WP Crystalline Modules. It is the 1st Indian company to get Solarif Qualification and achieve successful export track record for over eight years. Topsun is an important and integral part of the renewable energy industry in India through innovation, reliability and quality.
Topsun is uniquely positioned to serve the full spectrum of PV applications and customer needs because of its In house PV modules & BOS manufacturing facility.
5500
Solar Water Pumping Solutions
150
MW
Annual Panel Manufacturing Capacity
Group Experience
Topsun Energy Limited has been established in 2007 with a strong back up of its promoters and key partners as well as qualified professionals with high skills, knowledge, expertise and experience in major critical areas. Our progressive journey follows the visionary roadmap of quality and capacity enhancement, global validations and highest product live ratio.
Vision
Topsun has been since inception a pioneer in providing Safe & Quality Solar Crystalline Photovoltaic products , product solutions and round the clock customer support to delight the customer needs and will continue do so to be one of the top leading companies in providing safe & quality products, product solutions as well as customer support in future which guarantee performance consistency , reliability, durability, customer delight, the best cost of ownership and environmental friendly disposal at the end of life.
Mission
Topsun will enhance existing technology and involve new technology in solar products and solutions and explore new market segments through like-minded partners and associates in India and across the world.